Once you have setup the integration between Budgetly and Xero, you are ready to sync transactions on regular basis. Your Xero Sync page will look like this: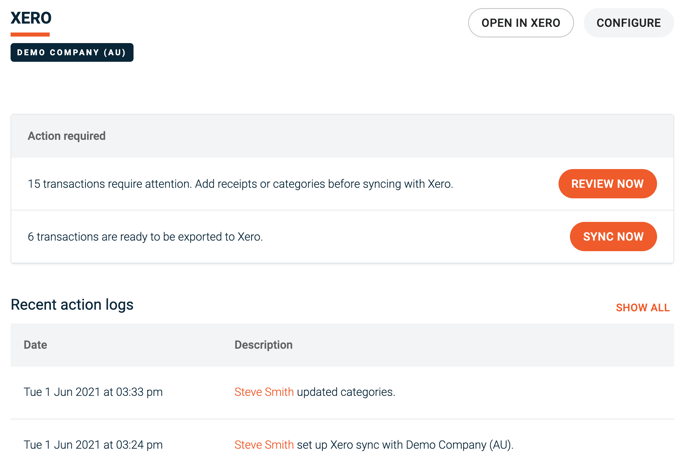 Only transactions that have been settled by VISA and have a category can be synced to Xero. Press the Review Now button to see a list of transactions without a category. Card users should be setting the correct category in Budgetly mobile app, so hopefully this list will be short.
Finally, press Sync Now to transfer transactions to Xero. Any receipts attached to transactions will be transferred to Xero as well. This can take a while - result of the transfer will appear in Recent action logs in a few minutes. You can continue using Budgetly while attachments are transferring.
After sync completes press the Open in Xero button to see all your transactions in Xero. Receipts appear in last column.

Open a transaction to see full Description with budget name, user name, card number and any notes.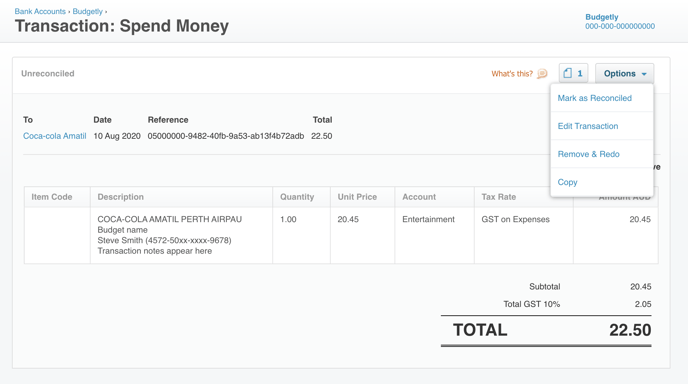 If you are transferring transactions as unreconciled (see setup instructions) you can reconcile your transactions by either choosing Mark transaction as Reconciled from the transaction options menu or by downloading a CSV statement from Budgetly...

...and importing in in Xero.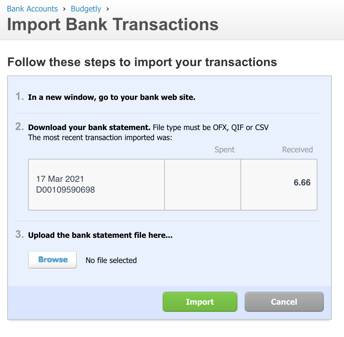 "Import Bank Transactions" can as well serve as a manual alternative to Xero integration or a way to re-add accidentally removed transactions to Xero.