Step-by-step guide to add you card to GooglePay on your mobile phone
First, read Google official support page here.
STEP ONE
Open GooglePay on your Android mobile phone and click "Add a card"
STEP TWO
Select debit card and accept card issuer terms and conditions (Budgetly cards are issued by our partner Nium)
Use the camera to capture your card info or enter it manually.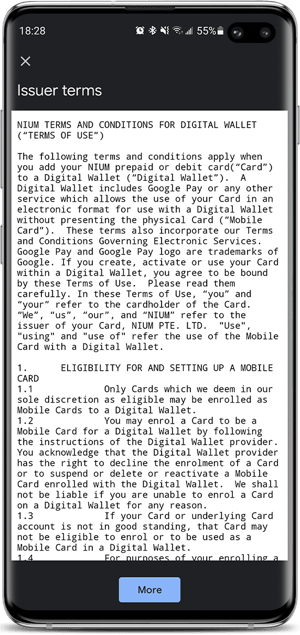 STEP THREE
Verify you mobile number. Budgetly will send you a text message (SMS or notification on your phone) to confirm some overseas transactions, some online shopping or larger than payments.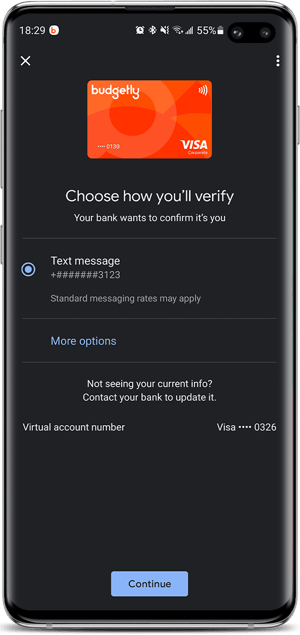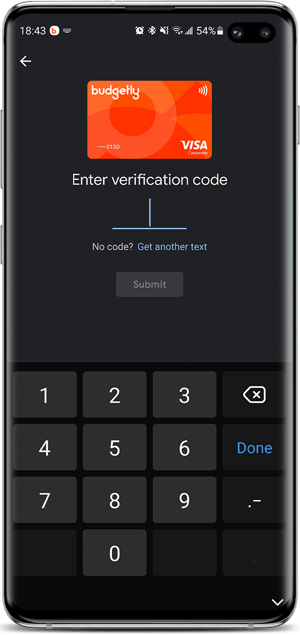 STEP FOUR
You card is ready. Remember to use Budgetly mobile app to select a budget on your card and check the available balance. You can change your PIN or FREEZE the card from Budgetly mobile app.